Staff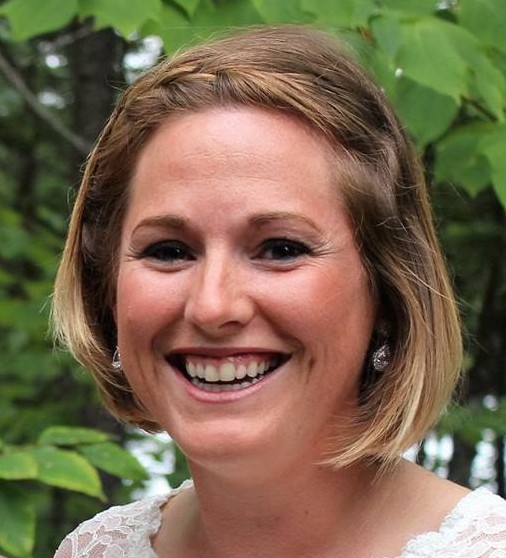 Contact Info
Email Sarah
207-764-5197
207-227-5221
Sarah Ennis
Executive Director
Sarah Ennis is the Executive Director of United Way of Aroostook. Sarah was born and raised in Presque Isle and is a graduate of Presque Isle High School. She earned her bachelor's degree in Liberal Arts and History from the University of Maine at Presque Isle. She has been working on her master's degree in Business Executive Leadership from Liberty University School of Business. Sarah previously worked in media at WAGM-TV and Townsquare Media.
Sarah has been committed to serving her community and improving conditions for several years. Currently, Sarah serves as the president of the Presque Isle Rotary Club. She also serves on the board of directors for 211 Maine, the Drug Free Aroostook coalition, and is a member of the Going Places Network, the Aroostook District Coordinating Council, Aroostook Homeless Stakeholders, and the United Way of Maine board.
Sarah enjoys all the outdoor activities Aroostook County offers. She resides in Easton with her husband, Jason, and daughter, Payton.
Contact Info
Email Lisa
207-764-5197
Lisa Clark
Finance Administrator / Volunteer Coordinator
Lisa Clark is the Finance Administrator of United Way of Aroostook. She was born and raised in the County and a graduate of Ashland Community High School. She has an associate degree in office administration and a certificate in medical coding from Northern Maine Community College. She is currently working towards her bachelor's degree in business management at the University of Maine at Presque Isle. Lisa previously worked at the Aroostook Area Agency on Aging serving the senior population of those in Aroostook County. She also worked as the town of Garfield Plantation town clerk and tax collector for 7 years. Additionally, she owned and operated her family's log truck business. Lisa has served many in Aroostook County throughout the years and continues to work to improve the lives of those in her
community.
Lisa resides in Garfield Plantation with her two sons, Jacob and Joshua, and her two dogs, Ares and Maizy. She enjoys spending time outdoors with her family and friends in all of Maine's four seasons; fishing in the spring, spending time at the lake in the summer, hunting in the fall, and snowmobiling in the winter.